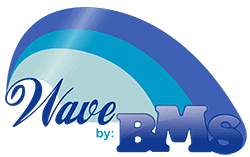 Wave by BMS
A Complete Business POS System
BMS provides a single source for everything you need with your computer. BMS helps you avoid the nightmare of having to contact several different companies to get the job done.
In addition to the hardware and necessary equipment and Wave by BMS software, BMS also provides, installation, training, support, equipment warranty, catalog loads, distributor interface, custom programming and even physically counting your stock and on-going supplies and forms. One company to manage the process, the same company to keep it working.
Business Management Systems is your complete answer for all your retail management needs.
We have hardware and software to cover all aspects of your business from inventory control and point of sale, to financial statements.