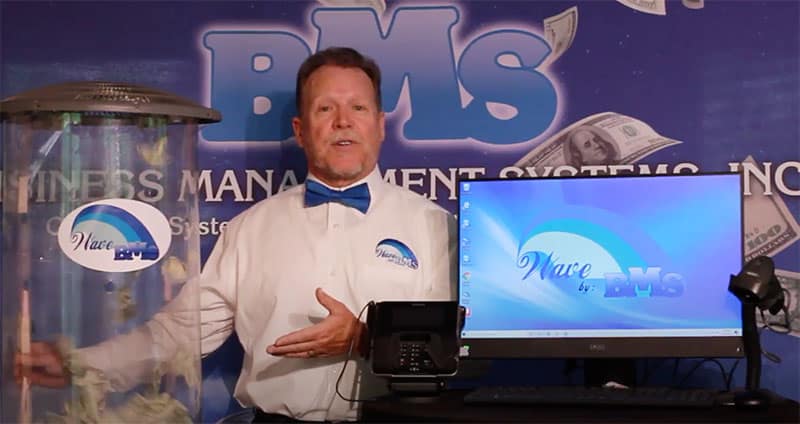 Mark Adams started BMS in 1984.
Prior to that time, he worked as a data processing consultant and programmer specializing in industries with unusual inventory requirements.
One such client is The Home Depot, for which Mark wrote the Inventory control programs when it was just a startup company of two stores! Concentrating on the needs of the Building Material Dealer, and the consequent solutions for their needs, he has acquired an expertise in this area as extensive as any in the computer industry. Mark to this day is President and CEO of Business Management Systems.
With nearly 40 years of experience and an excellent support staff, BMS has a firm foundation to provide a complete system and support package that is second to none!
BMS installed the first retail point-of-sale system in October of 1988. Now, the Business Management System is installed and used coast to coast… and even in several foreign countries!
We Love the Wave Program!
"We love the way that Wave tracks our inventory. We can easily download vendor invoices and price updates. We now have full control over our inventory and that is something I never thought would be possible!"
- Rick Woody
Best Software Support Ever!
"We really love the ability to search for past invoices, at point of sale, and find the exact information we are looking for!"
"The best thing about the Wave program and BMS as a company is that if we ever need to call, there is always someone there to answer the phone."
Jeannie - Edelmans Home Center
Easy and Fast
"To me, one of the best things about the BMS system is the tech support! While I do not call tech support often when I do the response is immediate! Someone always answers the phone and resolves what little issues we have. The Wave system is PACKED with features to make my work life easier!"
Pepper - Windmill Sprinkler